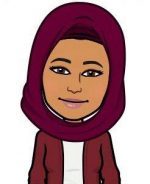 I had heard the UK is multi-cultural and I found it exactly the same.
What was your life like before coming to the UK?
I was living a happy life in my country with my family and friends. I was busy with an administrative job for a good company in the finance industry which paid me well; it was a good company with clear policies, procedures, manners and values with special rules for how to treat women better. They treated me very well. I was also studying to complete my MA in Business Studies at a good university that had men and women studying. However, the university soon received threats as it was seen as too liberal. My day to day life consisted of the usual, going to work before coming home in the evenings, then spending time with family as well as spending our two days off (Thursday and Friday) visiting relatives.
But due to some unusual issues – life threats because of my job, where it became unsafe to work – came my way suddenly and left me with no option but to leave my country, my family and my career to move to a new country, which I didn't know anything about apart from the name.
The decision was not easy and simple, but to save my life, I had to make that decision and move on, leaving my country, friends and family behind.
What were the challenges you faced when arriving in the UK?
The day I entered UK, I didn't have any idea of what life was going to be like. Is it a safe place for me? Is this where I can live a peaceful life?
These and many more questions had captured my mind.
I feared I wouldn't be able to adapt to the new culture as much as was expected of me. I feared I had to change my religion, how I dressed, and how I behaved in order to fit in with the life of the UK and lose part of my identity in order of fitting in. I feared I'd never be able to get a job as good as the one I had in my home country
Upon arrival to the UK, it was a totally different country to the one I was used to and belonged to. I wasn't sure how I was going to be welcomed, but fortunately things went very well; all the legal processes for getting status in the UK went well and I was getting mental relaxation as days were passing.  I am glad my application was accepted in a very short space of time and I received my refugee status. I started going to City College just to keep myself busy and distracted by going to English classes even though I didn't really need them as I was already able to speak English. I found it really difficult to sit at home all day and be bored so did everything I could to keep myself busy,
How has CLEAR helped you?
I'm so grateful for CLEAR helping me, when I came to the UK I had no money to start with and they gave me £20 so I was able to buy some food. They helped me get financial support by applying for asylum support (NAS) and to get an Aspen card.
Furthermore, when it came to the Home Office giving me an interview date for my asylum claim I was unable to contact them myself, so I came to CLEAR where they helped me contact them to let them know I would be attending the interview and they helped me fax the right documentation over.
After I received refugee status, CLEAR assisted me further by helping me apply for a travel document, which meant I was able to finally travel again.
Where are you now, and what do you do?
Immediately after receiving legal status, I started searching for paid employment with the help of JobCentre Plus. I soon discovered some online jobs and luckily got a very good job in less than two months in the field I had been working in previously. I started working in finance and never needed benefits because I got a job so quickly.
The place where I am working is a very good environment with friendly, helpful and extremely kind colleagues who respect every individual despite any cultural, racial differences. I had heard the UK is multi-cultural and I found it exactly the same. Different people from different cultures living the same equal life.
I am now living with relatives as I had to leave my immediate family behind. I particularly miss my friends and family on special events such as birthdays and big celebrations.
My fear of not adapting wasn't the case – I have never been discriminated because of religion, what I wear, or my background and I have always been treated respectfully and as an equal. I never thought I would be able to adjust to the UK so quickly. I now know how to do the shopping all by myself as a total independent female, as well as going to work in a UK office and learning how to do things here. I never thought the office environment would be so friendly, both to me as an employee, and as a Muslim female – it's very comfortable. I love being able to go anywhere I want by myself unaccompanied, I love being independent. Here I feel safe and secure, I want to be able to stay in the UK. I have 5 years refugee status which will be reassessed after this time.
As you've been in the UK for a year now, what are your hopes for the next year?
Firstly, for this next year I would love to get my driving license; at home it never crossed my mind that I would be able to drive a car, so now this is a reality that I could drive and own a car – this is very exciting!
Secondly, I am planning to start my PhD and find out if I can publish my own research, I am wanting to get in touch with the Universities to see if this dream can become a reality.
Thirdly, I hope to find another job besides this job I already have so I can totally depend and support myself in order to find my own accommodation and look after myself. I'd love a one bed flat in the city so I can be close to walking to work and getting shopping.
Finally, I simply wish to settle in properly and well here. I would love to have my own business and a career, back home I would of never even be able to dream of this.